Conference rooms adapted for your reimagined Pittsburgh meeting
The world looks different these days. But people still want to gather, to learn from one another and to inspire each other.
At Kimpton Hotel Monaco Pittsburgh, we've created safe ways to meet — whatever the size of your group.
Our venues,
totaling 11,300 square feet, include a variety of options to suit your unique event. Small teams can get together safely in a thoughtfully laid out meeting room. Larger groups can spread out safely in our indoor/outdoor rooftop space or in our grand, two-story Sheffield Ballroom.
Partnering with the event experts at Encore, we make it possible to meet in multiple rooms and even across multiple remote venues. Cutting-edge digital tools allow for two-way collaboration, as well as simultaneous presentations to multiple audiences.
The bottom line? We bring everything together so that whether in-person, remote or hybrid, your group will feel surprisingly well-connected.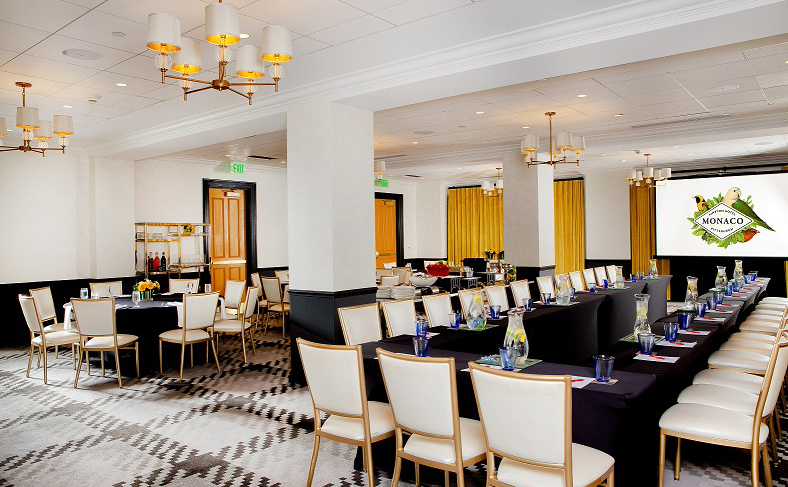 Hybrid & Virtual Meetings
Technology is at its best when it allows humans to shine. Innovative solutions like webcasting, webinars and video or audio conferencing give all of your attendees an impressive level of engagement — whether participants are across the room or across the globe.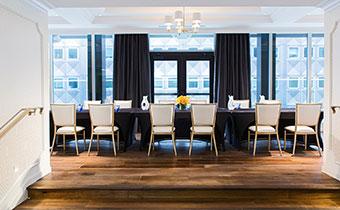 Micro Meetings
Your meeting may be micro, but our attention to detail is macro. Think creative room setups adhering to physical distancing guidelines, reimagined menus featuring individually-packaged food and hand sanitizer stations in every room. Audio reinforcement and virtual A/V offerings are available as needed. And, of course, all spaces are thoroughly refreshed between events by a service staff trained in the latest cleanliness standards.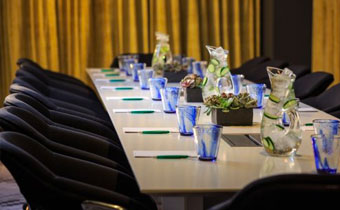 Internet Security
Fast, reliable, secure internet access is a meeting must-have — especially for the pharmaceutical, technology and banking industries. We're on it. You can count on a dedicated meetings network that's tested before every event and WiFi for up to 250 devices with additional bandwidth available. Our on-site support team can even create a custom splash page tailored to your meeting.