Host a variety of wedding events at Hotel Monaco
When it comes to an occasion as momentous as a wedding, sometimes a single day just isn't enough to accommodate all of the celebrating that needs to be done; you simply have to make a weekend of it. At Hotel Monaco Pittsburgh, we can plan and execute a full weekend's worth of events, from a champagne toast to kick off the festivities at the welcome party through the ceremony and reception to the last sip of mimosa at the farewell brunch. With an assortment of distinct event spaces, mouthwatering catering options from The Commoner culinary team and a lineup of creative wedding experts on-hand, we can guarantee we'll make each event a memorable one that's unique to your vision for the ultimate wedding weekend.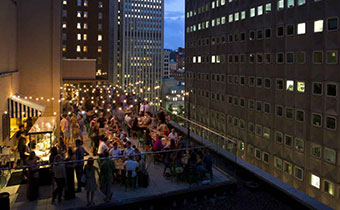 Welcome Party
The perfect way to bring together loved ones who have traveled and local guests in a more relaxed setting to kick off the celebratory spirit of your wedding weekend. From a sips-and-snacks cocktail set-up (with a signature couple's cocktail, perhaps?) to a dessert bar to a full welcome breakfast, the options are plentiful. Let's have some fun with it.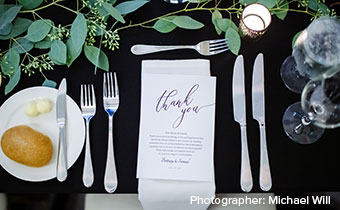 Rehearsal Dinner
Gather together with your wedding party and close friends & family in one of our more intimate event spaces like our semi-private dining area in The Commoner or our Rialto Suite on the 9th floor. We've got customizable rehearsal dinner menus to ensure everyone can indulge in tasty fare during the toasts, speeches and all of the excitement that the evening may entail.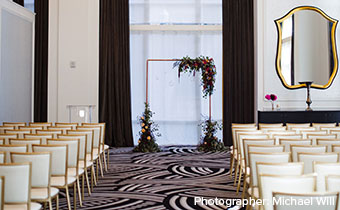 Ceremony
The heart and soul of the wedding weekend, your ceremony is a beautiful way to reflect your personality as a couple. Our two expansive ballrooms offer a bit of romantic grandeur with their 24-foot ceilings and glamorous lighting, or maybe our airy rooftop patio is more your style, allowing you and your guests to admire the Steel City while you say your "I do's".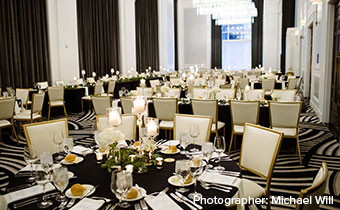 Wedding Reception
The vows have been exchanged, a happy tear or two has been shed, and now it's time for the big event. Whether you're considering the merits of a DJ vs. a live band or a traditional wedding cake vs. a make-your-own-ice-cream-sundae station or you simply desire a touch-up station to ensure everyone's make-up stays fresh through the night, we can work with you to create the reception of your dreams.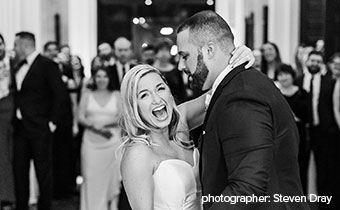 Keep the Party Going
That magical time once the reception has ended but everyone is ready to keep the party going? We love that time. That's why we've put together a menu of late night bites, full of the foods that taste great any time of day, but taste incredibly after 11:00 pm—think tater tot bar, think slider station, think chicken wings and wood fired pizzas. We could go on.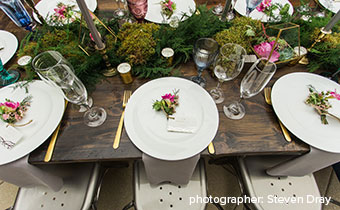 Farewell Brunch
A truly delicious goodbye. Send your loved ones home from your wedding weekend with unforgettable memories and bellies full of brunch staples, from a simple continental spread to lox and bagels to a chef-manned omelet station. During the spring, summer and early fall, you can even enjoy your farewell brunch on our rooftop (weather permitting).