Eat, drink and be merry with culinary activities
Food is a notably great way to bring people together. Lucky for us (and your group) we've got an incredible food and beverage team at Hotel Monaco Pittsburgh that can customize anything from an educational workshop to a curated meal for a small group to a competition for your team. Whether you're looking for an activity to encourage teamwork or a special reward for a successful meeting, we can help you plan a delicious event. Below is just a taste of what we can do.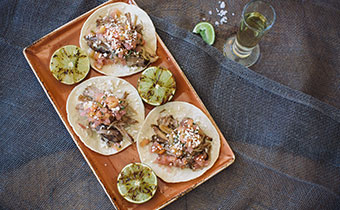 South of the Border
Assemble your group in the spirit of camaraderie to make your own salsa and/or guacamole with the help of our expert chefs and, of course, tequila. Add a bit of friendly competition by dividing into teams and determining who reigns supreme when it comes to making iconic Mexican dips. The prize? A sense of superiority, a go-to recipe for your next party & more tequila!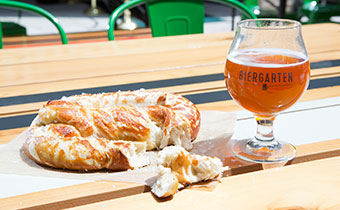 Beer & Pretzels
Name a more iconic duo, we'll wait. Taking inspiration from our own rooftop Biergarten, our expert chefs will guide your group in the making of giant soft pretzels. And, because nothing complements the salty goodness of a pretzel quite like a cold beer, we'll pair the experience with a flight of our own craft brews. Want to turn this experience into a competition? We can make that happen.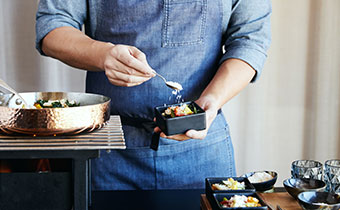 Chef's Table
Entertaining a smaller group? Our Executive Chef will wine and dine groups of 20 or fewer at our interactive Chef's Table. Sit back and enjoy a delicious 3-course meal with wine/cocktail pairings, or let our Chef walk your group through the dishes, from flavor combinations to pairing strategies and more.