Leisure activities tailor-made for your group
We've joined forces with a selection of exciting creative partners to offer some outside-the-box activities that will be as unforgettable for your team as they are unconventional. Experiences range from DIY to hands-on team-building to truly magical entertainment offerings. Our team can work with you to plan the kind of event for your group that will have everyone raving. Explore a sampling of our offerings below.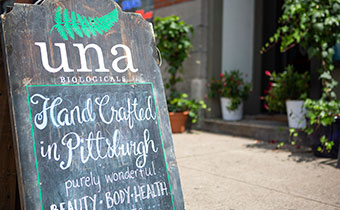 Una Biologicals
Add an element of self-care and creativity to your next meeting or event with the help of our event partner Una Biologicals' hands-on workshops. Your group can do anything from making your own face masks to mastering the art of herbal tea making to creating individualized succulent terrariums, all you need is a willingness to get your hands dirty.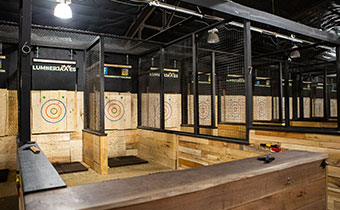 LumberjAxes
So frequently team-building activities are lacking in sharp objects. Thankfully, our event partner and Pittsburgh's first competitive axe-throwing venue, LumberjAxes, has come up with the perfect solution to this issue. Treat your team to an original and extremely fun outing at their Millvale location. As they say, "It's sort of like bowling, but without the silly shoes. And with way more axes."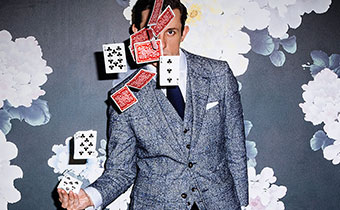 52 Up Close
Looking to inspire some imaginative thinking or just show your colleagues a great time? Let us introduce you to Lee Terbosic's intimate magic show 52 Up Close. With just a deck of cards, a sharp mind and an even sharper sense of humor, Lee will dazzle your group with a mix of magic, sleight-of-hand and mind-reading.