Upgrade happy hour with our custom experiences
Take drinks with colleagues to the next level by engaging our creative and skilled beverage team for a spirited activity. You can test your sommelier capabilities, explore the complexities of whiskey, or craft a signature cocktail to remember your event by. Thirsty for something you're not seeing below? Let us know, we're game!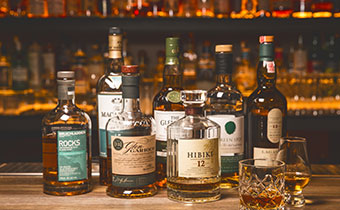 Tastings
Whether your group wants to zig with whiskey, zag with wine or just go wild with it (to mash or to sour mash—that is the question), you can learn from the experts during a tasting with our experienced beverage team. You'll sample a diverse selection of wine or spirits and they'll talk you through tasting notes, regional variations and more.

Make Your Own
Tap into your inner mixologist as you step behind the bar and learn to make cocktails with expert guidance from our beverage team. This mini course and contest will have you and your team shaking, stirring, straining and muddling with the best of them as you tackle techniques and spirit selection before facing off so that we might crown the cocktail champions. Cheers!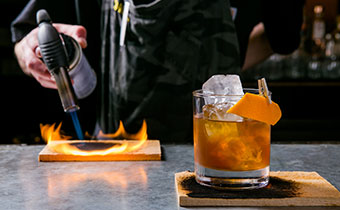 Mixology 101
Learning meets libations for groups of 20 or fewer. Join our Head Bartender as they teach you how to craft the kind of classic and creatively challenging cocktails that will impress party guests for years to come. Might there be an element of fire involved? There could be. We love fire!